When you want to enjoy your water feature as the sun begins to set, be sure to add outdoor lighting. Most people think to add landscape lighting around a deck or patio, but don't forget your water feature for all around beautiful nighttime views! Below you'll find some pretty backyard lighting ideas for your pond, waterfall, or fountain.
White Pond Lighting Options
Add underwater lighting to a pond and you'll get to enjoy seeing your fish swim at night! It's always a joy to watch fish dart in and out of lights. Be sure to incorporate LED lights which use approximately 80-90% less electricity and last 10 times longer than their halogen counterparts.
Place a waterfall light behind a cascade of your waterfall for a unique glow shining into the rushing water.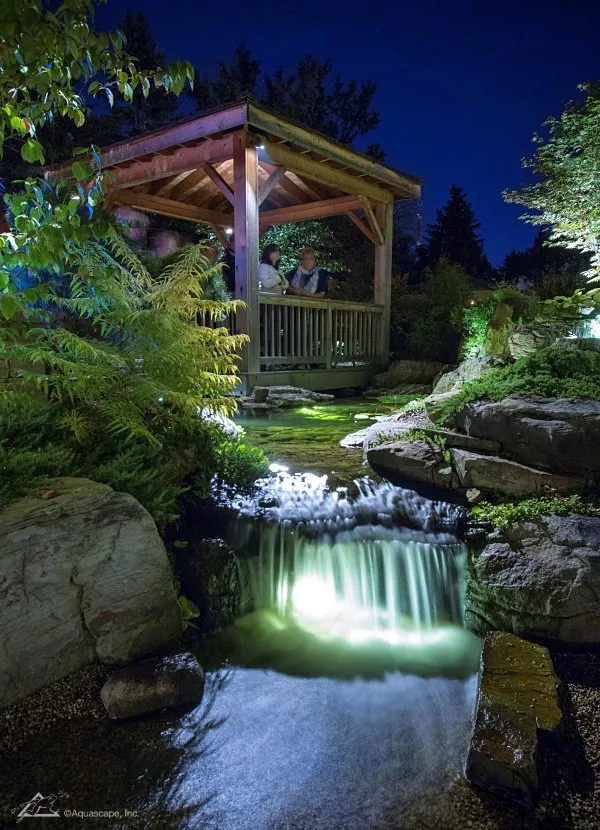 To make "lightscaping" easier, lighting kits are preassembled and pre-wired, making installation a snap. Simply plug in the transformer, and your lights are ready to go. You can also incorporate a photocell to put the lights on a timer. If you come home after dark, your water feature will be all lit up for you!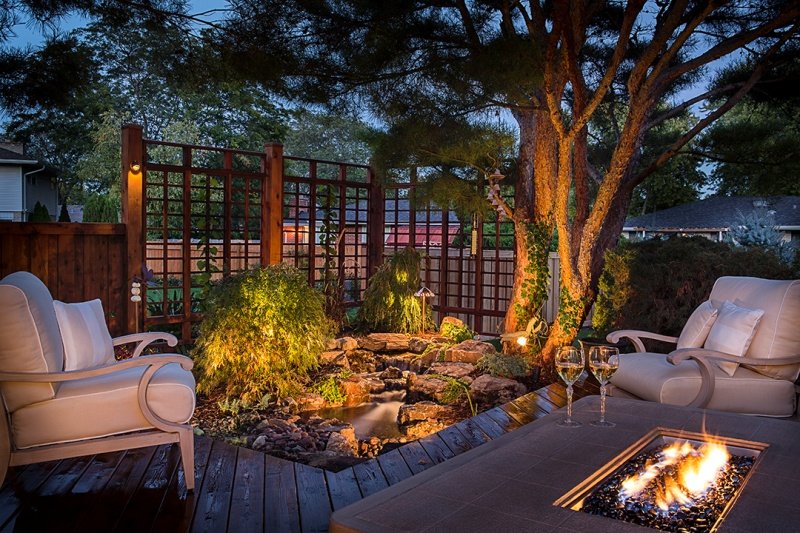 For water feature owners, complete backyard lighting includes both pond and landscape lights. Don't forget to light the pathways and patio surrounding your water feature to really light up your entire outdoor living space. Underwater lights allow you to see fish in the evening, while garden path lights accentuate the architectural elements of terrestrial plants.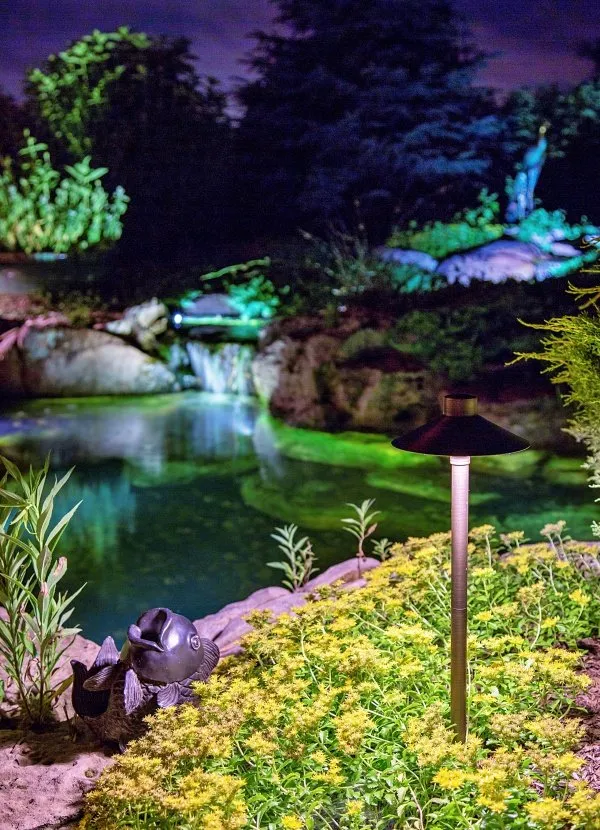 Fountains take on a special glow when lit up at night. Add a small spotlight to showcase a fountain in your front or backyard.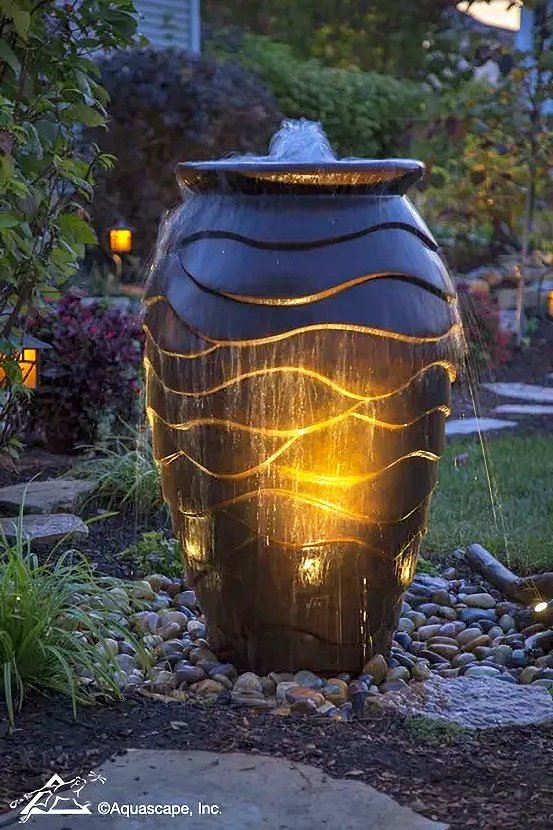 Another great backyard lighting idea for a fountain is to incorporate a small flame using the Aquascape Fire Fountain Add-On Kit. Everyone will ask how a fountain manages to maintain a pretty flame while the water is flowing.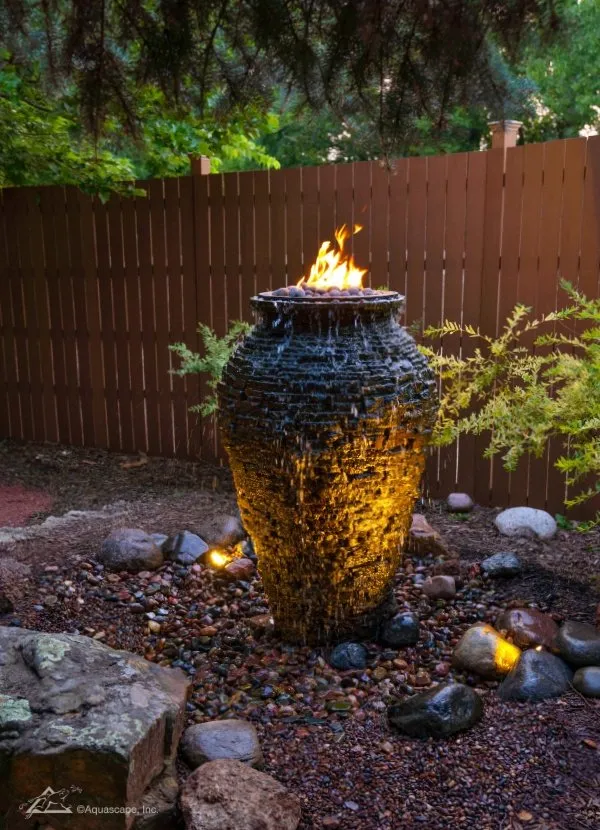 Color Changing Pond Lights
If you really want to get fancy and colorful, consider Aquascape's color-changing lights. The colors can be chosen and programmed by you to create a custom nighttime experience. Set your option to just one color, or rotate through the entire palette.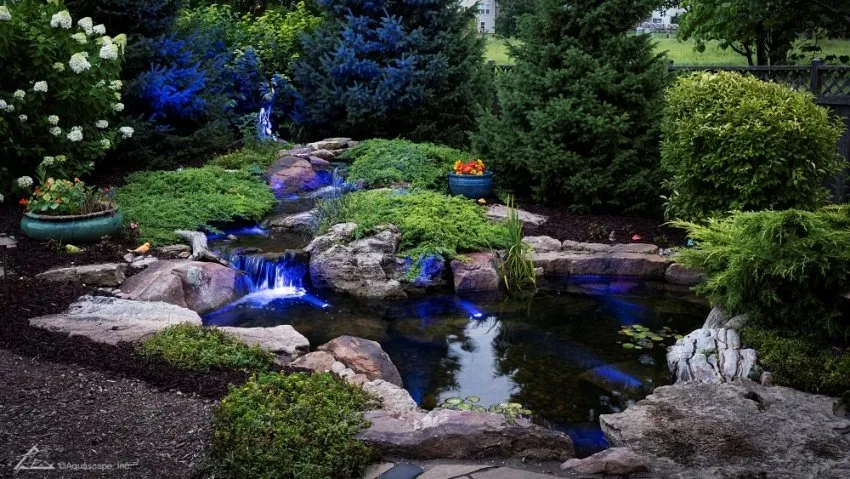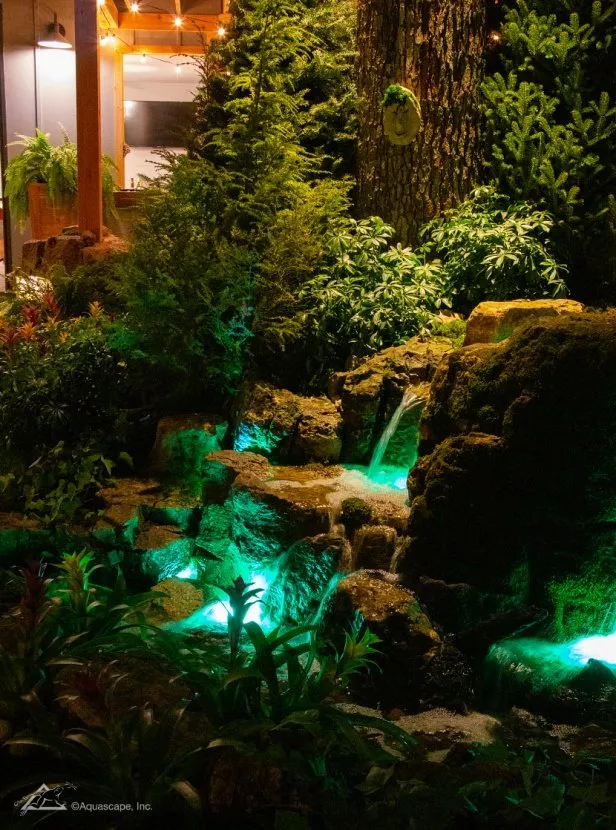 No matter what type of water feature you have, you can enhance its beauty well into the evening hours with the addition of pond and garden lighting.