In-Store Product Specials
We're proud to feature 20% off the following products on all in-store purchases during the month of October:
Path and Area Landscape Lights
---
These energy-efficient LED lights provide beauty, safety, charm, and visibility in any residential or commercial space, enhancing driveways, garden paths, plant beds, and areas surrounding waterfalls, ponds, and fountains. Each fixture features durable brass construction with an antique bronze finish, providing a long-lasting, professional-quality light that can be enjoyed year after year.

Cold Water Beneficial Bacteria
---
Aquascape Cold Water Beneficial Bacteria helps provide clean, clear, and healthy water conditions in water 50 degrees Fahrenheit and below, significantly reducing pond maintenance. Our Cold Water Beneficial Bacteria effectively reduces ammonia, nitrite, and waste in the pond, allowing you to spend more time enjoying your water feature and less time maintaining it.

Watch this video for more information on how to maintain your pond in winter: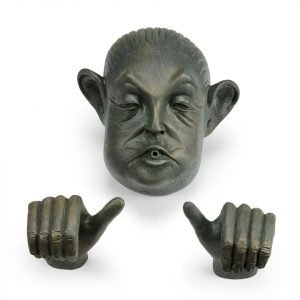 Enhance your water feature or container water garden with the incredibly fun Aquascape Man in Barrel Spitter. The spitter provides the soothing sound of water as a steady stream spurts from the man's mouth and features the texture, shape, and finish of real brass at a fraction of the cost.

Statuary & Fountain Water Pumps
---
These high quality, mag-drive (magnetically-driven) water pumps are ideal for supplying water to run fountains, water features, and spitting ornaments.

Watch this video for more information:
Pond Skimmer Nets for Debris Removal
---
Aquascape pond skimmer nets are ideal for skimming or removing leaves and other debris from ponds and other water features. Successful removal of debris significantly cuts down on maintenance and increases water quality. Fine mesh makes it easy to catch debris of all sizes. A plastic grip and lightweight frame helps to maximize maneuverability.

Watch this video for more information on our Pond Shark nets: