The Pond Fish Experience is temporarily closed.
We apologize for the inconvenience.
Koi and Other Pond Fish
Enjoy the new Pond Fish Experience located inside the Aquascape Pond Shop and Inspiration Center! We've made it easy for you to view and select beautiful Japanese and domestic koi and other popular pond fish from our new indoor ponds, complete with viewing deck and window.
You don't want to miss the collection of impressive Japanese koi hand-selected by Greg Wittstock, The Pond Guy during his recent visit to Japan. You'll find a variety of your favorites including gin rin, showa, doitsu, kajaku, shusui, sanke, kohaku, ochiba, karasugoi, and more. Be sure to choose a prize koi for your own pond!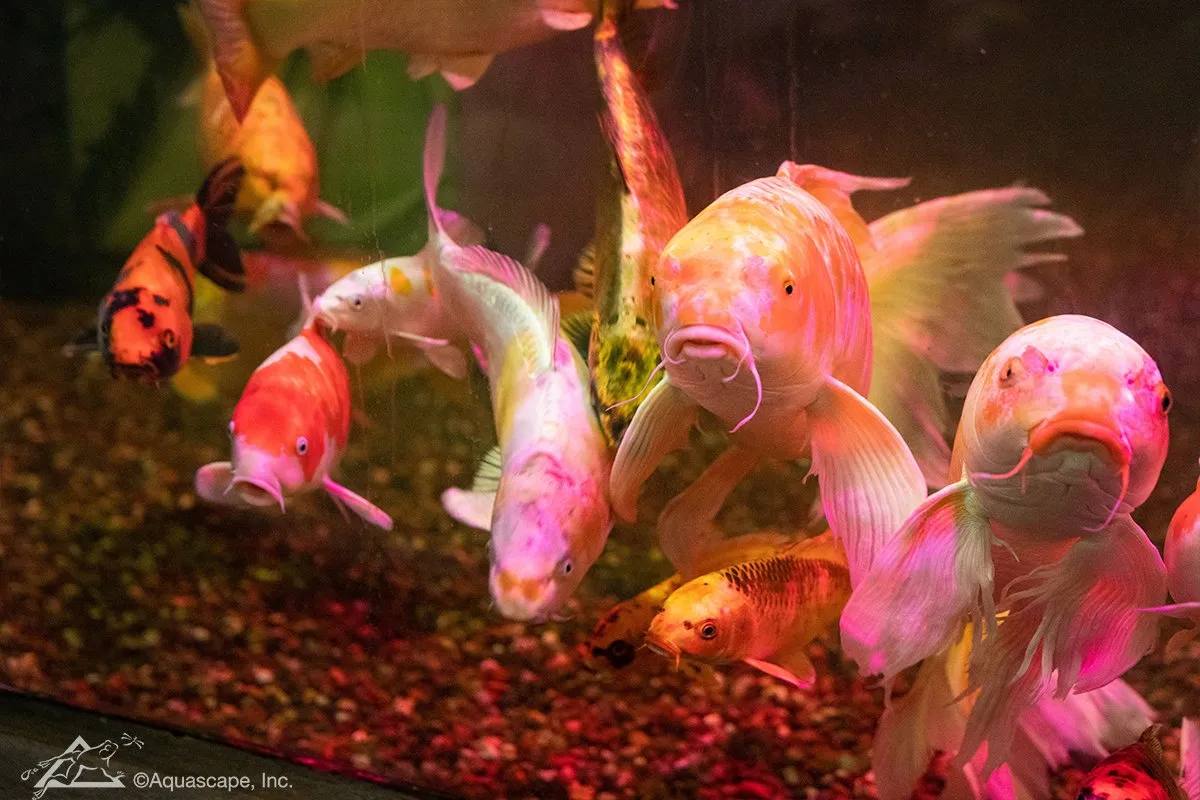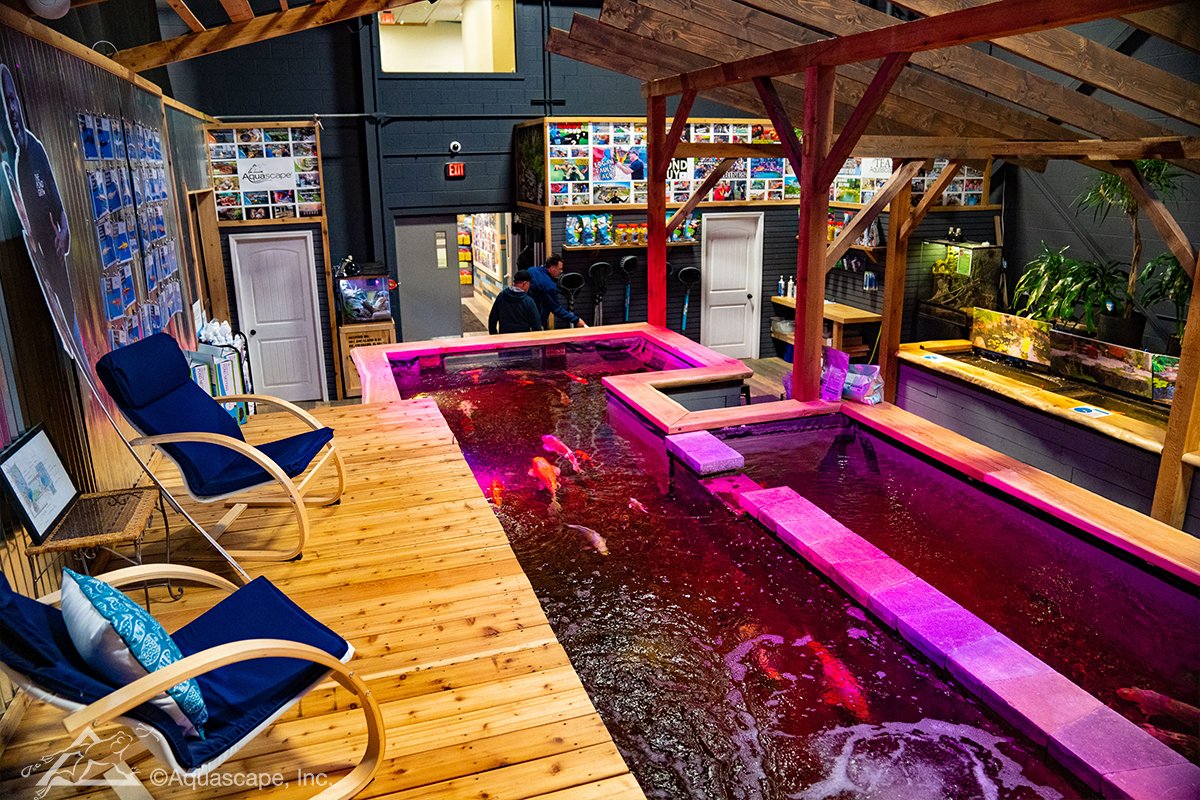 Watch

the Transformation

Watch the construction and transformation of our new Pond Fish Experience in the videos below. We had a few challenges along the way, but we think you'll agree that it's a great place to experience and see some truly unique koi that you won't find anywhere else.
YOU Gotta See the *BEST KOI* in the WORLD!!
Priceless *FISH TANKS* - Retail Revamp: Part 1
*Turtle POND* Demolition - Retail Revamp: Part 2
*INDOOR KOI POND* Design Plan - Retail Revamp: Part 3
*INDOOR POND* Wetland Filtration System - Retail Revamp: Part 4
Skimmer for *INDOOR KOI POND* - Retail Revamp: Part 5
Indoor FISH POND Disaster!! Retail Revamp: Part 6
Indoor Koi Pond REVEAL W/ Observation Deck and Walls: Retail Revamp - Part 7
*EXOTIC KOI FISH* From Japan Acclimate to Their Indoor Pond
*Waterfall* Construction During Quarantine for Reptile Enclosure
Pond and Waterfall Lights for Reptile Enclosure – ALMOST Finished
INDOOR POND W/ NEW Viewing Window for Prize Koi
A Utopia for TURTLES: Reptile Enclosure Pond
Indoor Koi POND Area and Reptile Enclosure COMPLETE
POND and Water Gardening Retail Store: A Destination for Inspiration!