Our Crew
Aquascape has been in business since 1991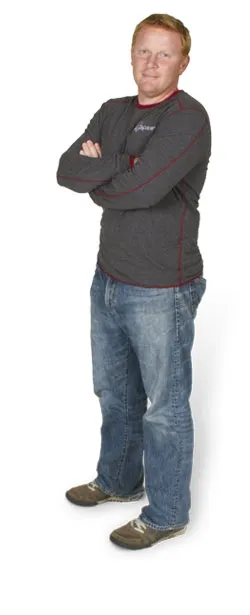 BRIAN HELFRICH ::

VP of Aquascape Construction

Brian Helfrich has been with Aquascape, Inc. since 1995, starting out in the warehouse and working his way up to his current position as Vice President of Aquascape Construction. He's given hundreds of pond construction seminars across the country and is considered one of the premier water feature builders in the nation. Brian shared his pond expertise as a contributing author for The Pond Builder's Bible, published by Aquascape, Inc.

Brian's creative pond designs have been featured in numerous publications, including Better Homes and Gardens special interest publications, and Nature's Garden. In addition, Brian has generously extended his pond artistry to several impressive, public water feature designs including Epcot® International Flower and Garden Show, Chicago Lincoln Park Zoo, John G. Shedd Aquarium in Chicago, and more.

Since 2006, Brian has designed and led the project team for the Aquascape Construction signature water gardens at the Chicago Flower and Garden Show, much to the delight of show attendees. In 2009, Brian and the Aquascape Construction TEAM received the Silver Award for Excellence in Landscape from the Illinois Landscape Contractors Association.
ED BEAULIEU ::
VP of Field Research and Contractor Development
Ed came to Aquascape in 1993 as a construction laborer, but a little creativity and a positive outlook on life and business helped catapult Ed to the position of Vice President of Field Research and Contractor Development. For more than a decade, Ed has successfully built hundreds of custom-designed ponds from small backyard water gardens to large lakes and commercial water features. He holds a B.S. in Zoology, with an emphasis in Limnology, and concentrated his master's studies in Marine Biology.
Ed's work has been featured on the cover of Architectural Digest, in addition to having his water garden designs featured in the pages of Better Homes & Gardens special interest publications, Nature's Garden, Irrigation and Green Industry News, and more.
For 5 years, Ed served as project manager for the installation of water features at the Flower and Garden Festival "Water Garden Wonders" highlight at Epcot Center. Ed has worked with Certified Aquascape Contractors on water feature installations for Richard Petty, Jill Rappaport, and other celebrities, and has appeared on several HGTV and DIY channel shows. He was also a contributing author for The Pond Builder's Bible, Pond Building for Hobbyists, and Succeeding and Prospering with Water Features II.
In recent years, Ed has designed and served as project manager for Aquascape Rainwater Harvesting Systems in Ghana, Uganda, and Colombia. In 2013 he was the first pond designer and installer to receive the "Watershaper of the Year" award by Irrigation and Green Industry News.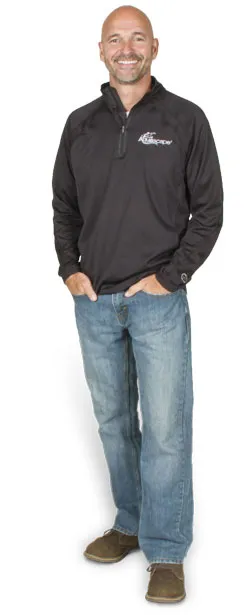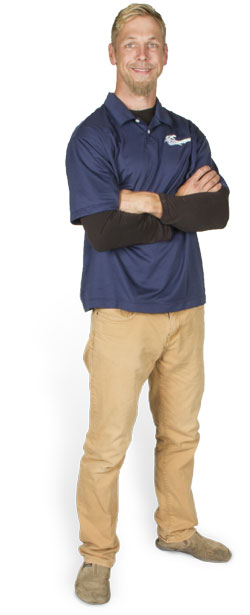 CHRIS HANSON ::
Head Foreman
Chris worked in the landscape industry for 15 years before deciding to turn his green thumb blue when he took on the role of construction team leader for Aquascape. Chris earned a degree in horticulture from Kishwaukee College, and is an ISA-certified arborist.
Chris' background in landscape design comes in handy when creating custom-designed water features. Chris brings a holistic approach to the design process, paying close attention to the water feature's surrounding landscape and how the different elements interact with each other.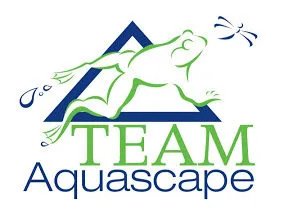 Join Ed, Brian and Chris for informative vlogs that share the science, technology, and artistry behind the world's most amazing Aquascape water features.
We

are Hiring

Aquascape Construction offers you a career that will make you proud! You'll enjoy working alongside some of the best water feature artists in the world. You don't need experience to get started – we prefer to hire enthusiastic people with the right attitude. We'll teach you the rest!

Think you have what it takes to be part of our successful crew? Take a look at our open positions and let us know what interests you most.