A Pondless® Waterfall is a recirculating waterfall or stream without the presence of a pond that adds beauty and elegance to your backyard. DIY waterfalls offer opportunities to relax and unwind and provide refreshment for birds and butterflies. A backyard waterfall is ideal for families with young children or pets that love to play in water. Pondless Waterfalls can be easily installed almost anywhere in your yard and have a simple recirculation system that requires very little maintenance. Explore the videos and articles below and learn how easy it is to build a do-it-yourself waterfall in your yard. Then, visit the Aquascape Pond Shop and Inspiration Center or shop online to get started today!
How to Build a Pondless® Waterfall
Install a beautiful waterfall in your yard in just one day with the Backyard Waterfall Landscape Fountain Kit. Watch this video for a detailed tutorial from our team on how to build a waterfall.
Pro Tips for a Pondless® Waterfall
Watch TEAM Aquascape build a Pondless Waterfall. During construction, VP of Aquascape Construction Brian Helfrich reveals some of his secret tricks and tips for designing and building waterfalls!
Make the Most of a Small Space: How to Build a Small Waterfall
A small waterfall can make a BIG impact in just about any space! Use one of our DIY Backyard Waterfall Kits to give life to your landscape. Watch this video for tips on how to make the most of your space when building a DIY waterfall.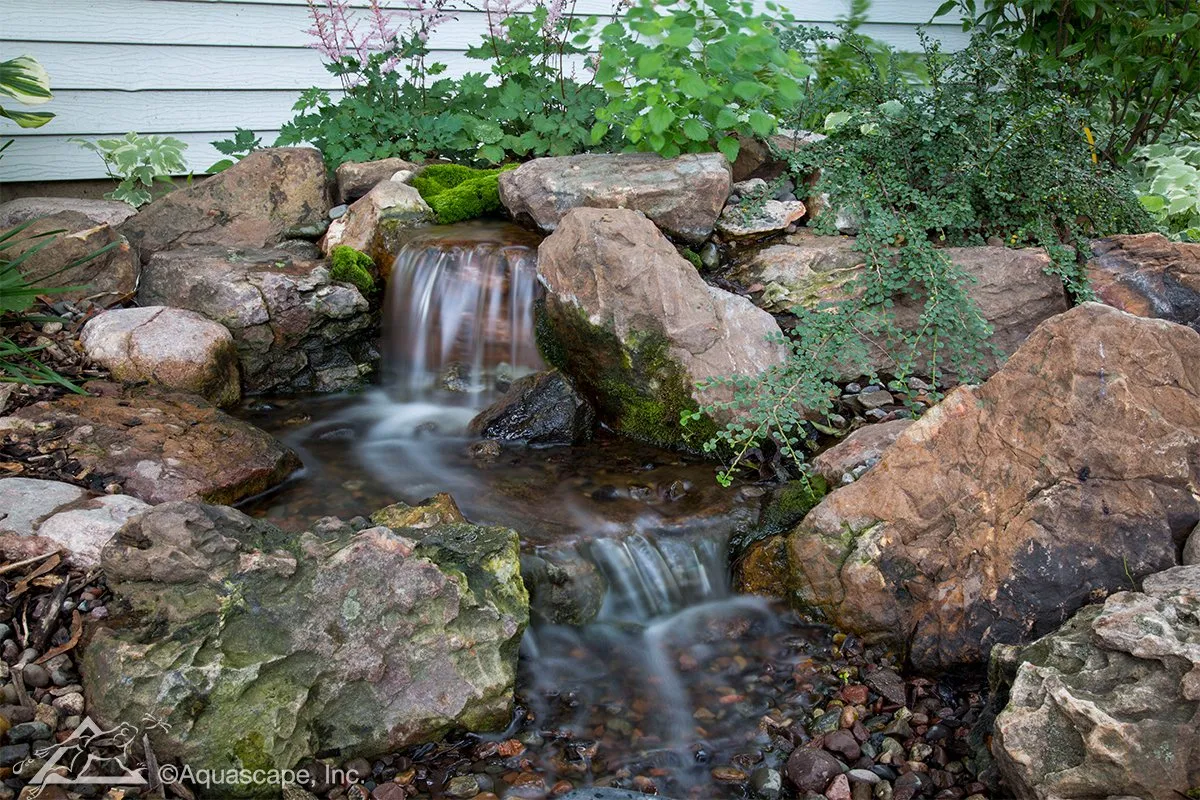 Tips and Tricks for a Backyard Waterfall
With the use of easy-to-install kits, you can add the soothing sounds of water to your outdoor living space. Place the water feature near your patio, deck, front door, or anywhere you can imagine! Check out our tips on how to make the most out of your new DIY waterfall.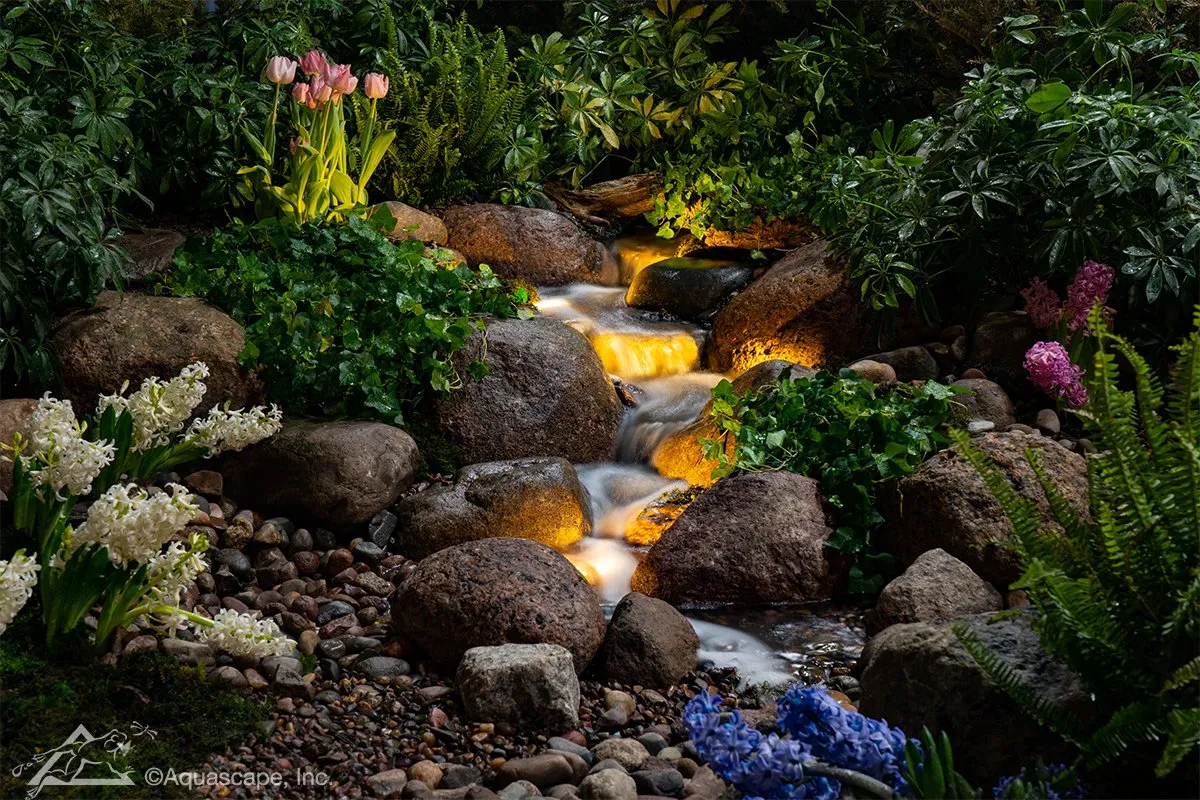 Aquascape Waterfall Kits:
Aquascape waterfall kits come complete with everything you need to build a beautiful Pondless® Waterfall in any space. DIY waterfall kits take the guesswork out of having to choose each individual part yourself which saves time, money, and headaches. The included filters and pump are expertly selected to ensure proper filtration and circulation for the size of waterfall you want to build. A variety of DIY waterfall kits are available for a wide range of budgets that include everything you need to get started today.
Ready to Start Building?
Get everything you need to build the pond or water feature of your dreams at the Water Gardening Store and Inspiration Center in St. Charles, IL, or online at aquascapeinc.com. Visit us today to get one of our ready-to-build kits or customize your product selection to build a water feature that is uniquely your own!