Create your very own one-of-a-kind aquatic paradise with a mini pond kit. With DIY mini ponds, it's so simple and easy to add the sights and sounds of a water garden to any location with no digging required. Mini ponds allow you to have a full water garden in any small space like a balcony.  Explore the videos and articles below and learn how easy it is to build a do-it-yourself mini pond in your yard, patio, or tabletop. Then, visit the Aquascape Pond Shop and Inspiration Center or shop online to get started today!
Create a Mini Pond
Enjoy your own mini pond with an Aquascape Patio Pond. Patio Ponds include a shelf for plants and small fish can be added to create a beautiful, miniature water garden! Add a fountain spitter to incorporate the sound of flowing water to your mini pond.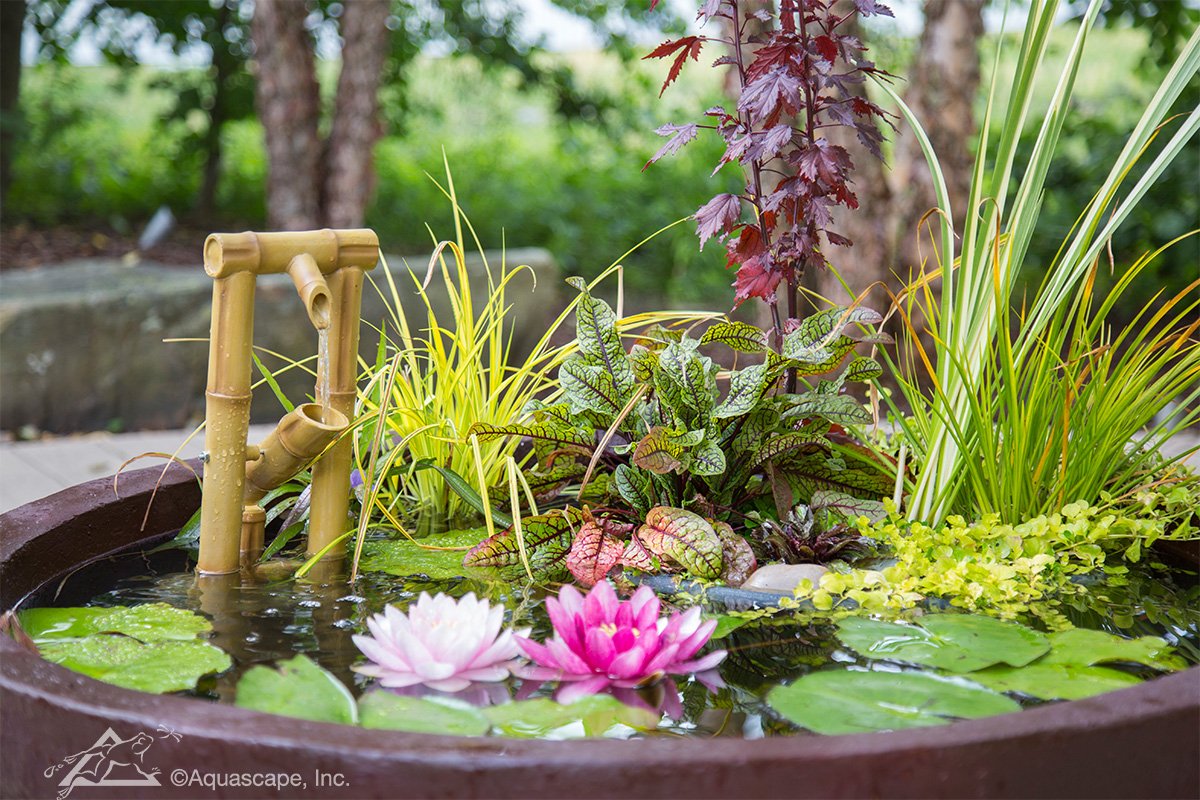 Plants for Your Container Water Garden
To make choosing plants easier, we're sharing our list of favorite aquatic plants for mini ponds. And what's even better – you can add any of these plants to any pond, large or small!
Aquascape Mini Pond Kits:
Aquascape mini pond kits come complete with everything you need to build a beautiful mini ecosystem pond in any space. DIY mini pond kits take the guesswork out of having to choose each individual part yourself which saves time, money, and headaches. A variety of DIY mini pond kits are available to accommodate a wide range of budgets and include everything you need to get started today.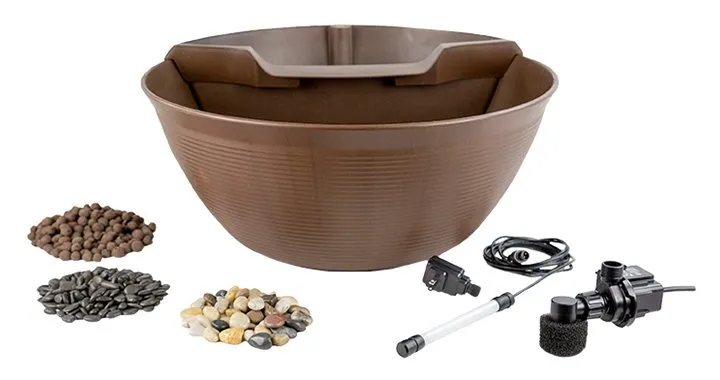 Ready to Start Building?
Get everything you need to build the pond or water feature of your dreams at the Aquascape Pond Shop and Inspiration Center in St. Charles, IL, or online at aquascapeinc.com. Visit us today to get one of our ready-to-build kits or customize your product selection to build a water feature that is uniquely your own!