Fountain kits make it easy to add a splash of water to any space in your yard, making them an ideal choice if you want a smaller water feature. A DIY fountain brings the soothing sound of water to your landscape and attracts wildlife like birds and butterflies. From stacked slate urns to stone columns, you're sure to find one that suits your unique style. Explore the videos and articles below and learn how easy it is to build a do-it-yourself fountain in your yard. Then, visit the Aquascape Pond Shop and Inspiration Center or shop online to get started today!
How to Install Decorative Fountain Features
Learn how easy it is to install decorative water features and landscape fountain kits. Fountain kits can be installed in less than four hours so you can enjoy your new water feature the very same day.
Tips and Tricks for Decorative Fountain Features
Did you know there are more than seven different fountain toppers for an underground reservoir? Your DIY fountain options are unlimited. Watch how easy it is to install these products! They make a perfect weekend project for any water lover.
Installing the Spillway Bowl and Basin
Here's some tips about the installation of the slightly different Spillway Bowl and Basin fountain feature. The Aquascape Spillway Bowl and Basin can be installed as a standalone water feature, or several bowls can be linked together for an amazing display.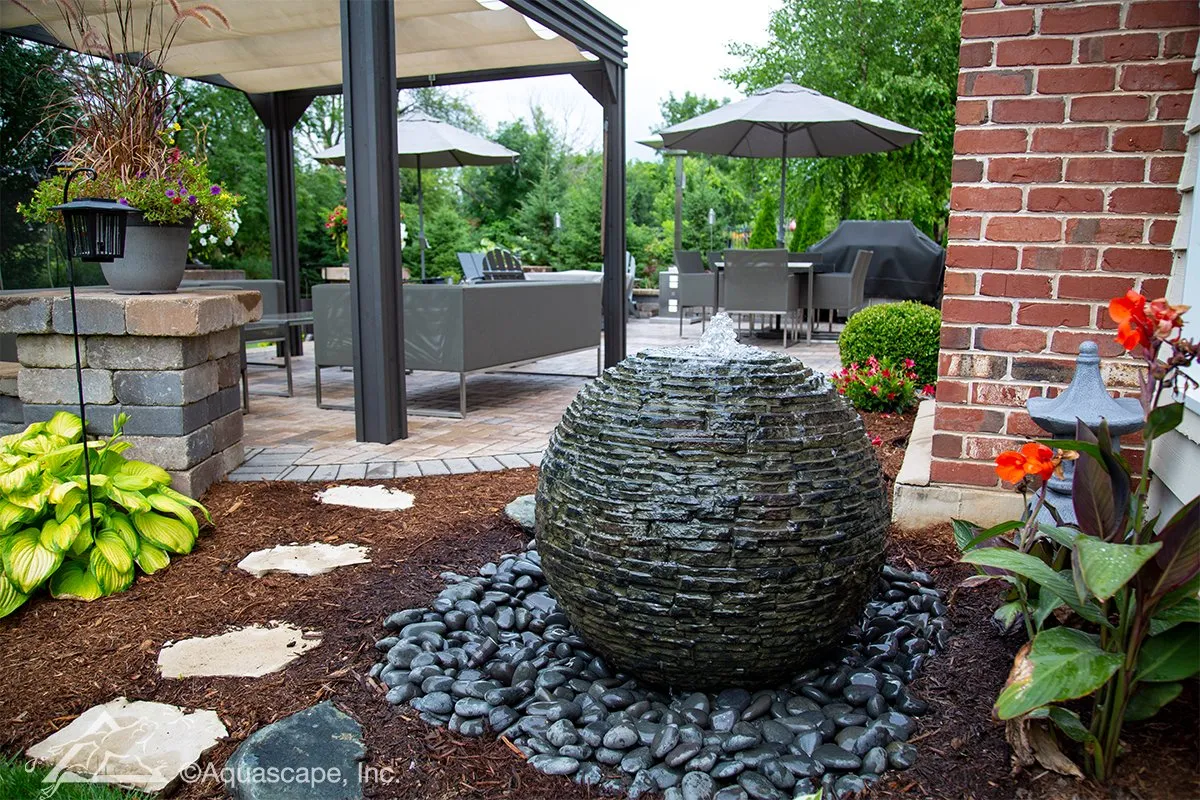 Backyard Fountain Inspiration
Read this article to get inspired on how you can incorporate a decorative fountain into your yard. Create unique curb appeal, enjoy the sound of flowing water, and add a unique focal point in your landscape. Browse through the many options Aquascape offers to fit your unique style.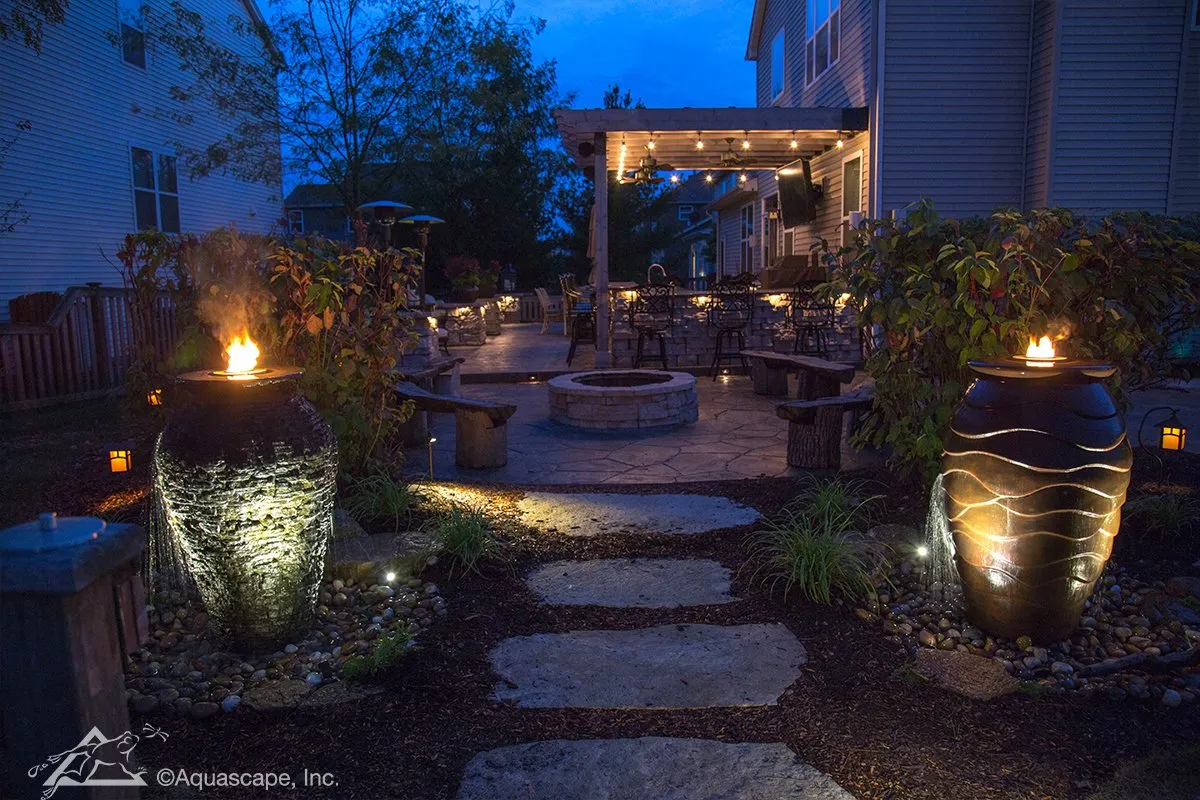 Aquascape Fountain Kits:
Aquascape landscape fountain kits come complete with everything you need to build a beautiful decorative fountain in any space. DIY fountain kits take the guesswork out of having to choose each individual part yourself which saves time, money, and headaches. The included pumps and plumbing are hand-selected to ensure proper water flow and circulation for the size of fountain you choose. A variety of DIY fountain kits are available to accommodate a wide range of budgets and include everything you need to get started today.
Ready to Start Building?
Get everything you need to build the pond or water feature of your dreams at the Aquascape Pond Shop and Inspiration Center in St. Charles, IL, or online at aquascapeinc.com. Visit us today to get one of our ready-to-build kits or customize your product selection to build a water feature that is uniquely your own!